Show that you stand for vitality!
Apply for the Vitaal Bedrijf Vignette now
Is your company already getting to grips with vitality? You can demonstrate this with the Vitaal Bedrijf Vignette This will let you show everyone at glance – from customers and business contacts to current and future employees – that you consider vitality to be a key issue. So request the vignette now!
Request the Vignette
Criteria
The granting of the vignette is subject to the following criteria:
Your organisation has used an internal or external survey to place the spotlight on the vitality of your employees.
You have offered activities relating to at least two of the five vitality themes*, and at least 25% of the target group has participated in them.
With regard to vitality, your organisation collaborates with an expert internal or external partner.
* physical activity, smoking, alcohol & drugs, nutrition and mental balance
Who is it for?
The Vitaal Bedrijf Vignette is awarded to organisations that are serious about vitality in their organisation. To apply for the vignette, do the free vignette test. Within 10 working days you will know whether you will be awarded the vignette and what areas of improvement there are. If you pass, your company will be granted the Vitaal Bedrijf Vignette for two years, after which you can apply for an extension.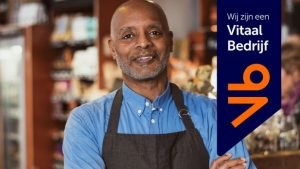 Preparing for the vignette test
Depending on the number of themes you are working on, it will take from 25-45 minutes to complete the Vignette test. Please make sure you have the following information at hand.
General company details
Information on the activities that you have organised and the number of employees that took part.
Results of an internal or external vitality survey among your employees. If you have not done the scan for employees through Vitaal Bedrijf, then we will ask you to upload the results of the survey.
Details vitality partnerships.
Assessments by employee representation, a health and safety expert (e.g. company doctor or prevention officer) and employer representation. Here you will find ready-made forms you can use for this purpose and upload to the Vignette test.
Do you have any questions or need help filling in the test? Email to vitaalbedrijf@vnoncw-mkb.nl.
Do the vignette test now
Done. What happens now?
After completing the test, you will receive a confirmation by email. Within 10 working days you will know whether you will be awarded the Vitaal Bedrijf Vignette. If your application was successful, you will immediately be sent a toolkit and communication resources. This contains the Vignette in various formats as well as material for inclusion in messages on social media and newsletters. Use it as it is, or customise it with your own photos.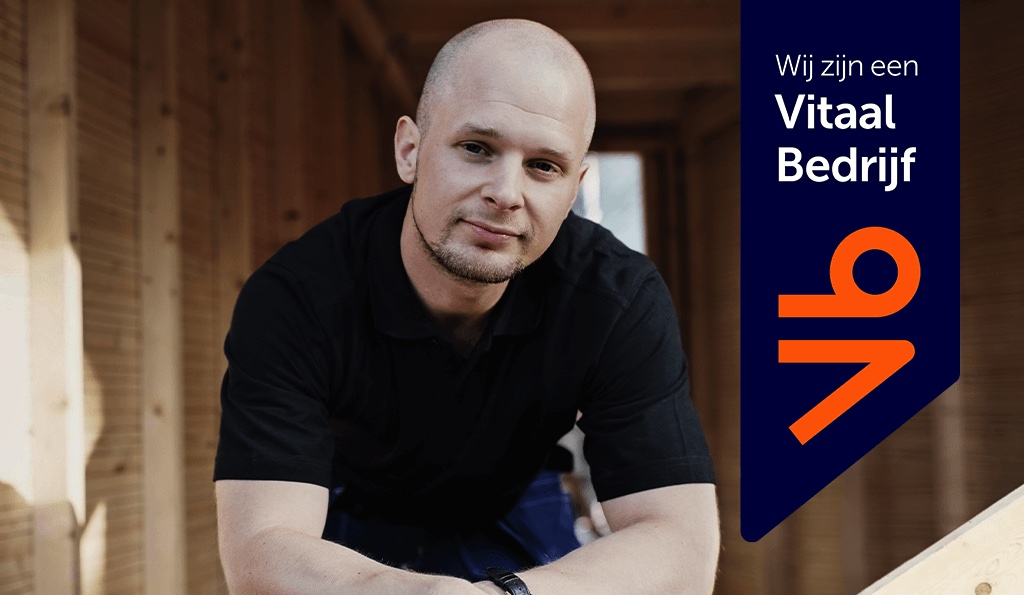 These companies went before you
This page shows which companies already have a Vitaal Bedrijf Vignette.
List of vignette holders